If for some reason your UK naturalisation certificate has been damaged or lost, then you would need to apply for a replacement copy especially if you have not yet applied for your UK passport for which you would need to send the original UK naturalisation certificate as proof of UK citizenship.

The UK passport office only accepts the naturalisation certificate if it is legible and is in good original condition. And if the certificate does not meet these conditions, it will be sent back to you. One very important thing to remember is that never laminate the naturalisation certificate as doing so apparently makes it void and unacceptable for the purpose of processing your UK passport application.
Update: You can apply for a lost or damaged certificate in two ways; you can apply online or by applying by post. In both cases you would need to pay £250 but applying online may be faster.
If you want to apply online, just follow the instructions on the Gov.UK link below;
If you have to or would like to apply by post, then read on:
How to apply for a second copy of UK naturalisation certificate?
1.    You would need to complete an application form for a duplicate naturalisation or citizenship certificate. The form is called FORM NC which you can download from www.gov.uk site HERE.
2.    Once downloaded, fill out the details asked in the NS form. The form is pretty much straightforward and only needs some basic information. You will also need to fill out the details of any Home Office Reference No. (this can be found on any letters you may have received from the Home Office in relation to your visa, indefinite leave to remain, or biometric card).
3.    If you are applying on the basis that your old certificate has been lost then you would need to report the issue to the police.

4.  Once the NS form is filled out, you would need to fill the payment slip by downloading it HERE  At the time of writing (March 2017) the fee for obtaining a duplicate UK naturalisation certificate was £198 (note that the current fee has gone up to £250 since 6 April 2018) which is way higher than obtaining a duplicate copy of a UK birth certificate. Comparatively, if a British Citizen needs a  copy of his or her birth certificate the request can be dealt in a week and costs only £11 using the standard service; and for a premium service, the fee is £23.40 and takes about 2-4 days.
Similarly, if someone requests a Certified copy of a Certificate of British citizenship from the National Archives, it only takes around 16 working days and costs £27.15 plus postage.
The payment for a copy of naturalisation certificate can be made by credit/debit card, or you can pay by cheque. Make the cheque payable to The Accounting Officer, Home Office.
Once the FORM NS is complete with the required information and payment, send it off by (preferably) secure post to:
Department 1
UKVI
The Capital
New Hall Place
Liverpool
L3 9PP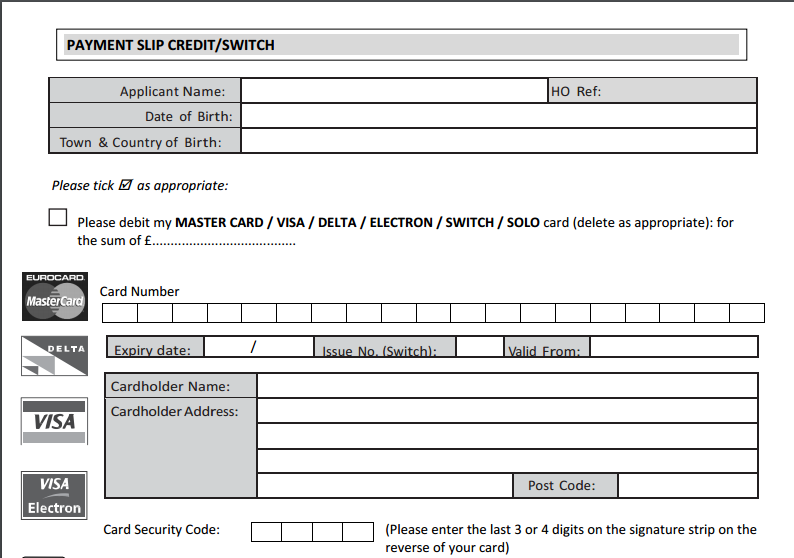 How long does it take to receive a copy of UK naturalisation certificate?

Though there is not an estimated time guideline quoted on the Home Office website for obtaining a copy of naturalisation certificate when we phoned up the Home Office we were told that it could generally take up to 12 weeks.