How to apply, what documents are needed, and how much does it cost?
Before you start the application: A few points to note
Who need to apply?
Most nationalities would need to apply for an Indian visa except a few.
When to apply?
At least 4 days before you travel
and it takes up to 72 hours to know the outcome of your application.
How much does it cost?
For 30 days, 1 year, and 5 years (tourist) visa on arrival costs US$25, $40 and $80 respectively.
Plus about US$1  to US$2 service charge.
The visa is even cheaper if you travel  for 30 days or less in April to June when it only costs $10 !!!
Documents you will need
Your passport with at least six months validity (longer if you want to apply for a longer term visa).
At the end of your visa application you will also need to scan the first page of your passport which has your details (name, passport number and passport validity period) and upload it with your visa application. Make sure the upload is in a pdf format.
To save the scanned page in a pdf format just open MS Word (you will probably need MS Word 2010 and later version), insert the image in MS Word and save it as a pdf file.
Make sure the pdf size is between 10kb –  300kb.
Documents you will need
A digital photo of yours.
The photo must be in JPEG format taken against a plain background following the same rule as you would follow for a passport photo. That means showing clearly your face, having no shadows, no specs, or anything that obscures the photograph.
The digital photo in JPEG format would need to be uploaded with your application with a size between 10kb and maximum size of 1mb.
And finally….
A debit/ credit card or PayPal for visa fee.
Your email address and mobile phone number.
To apply
Go to indianvisaonline.gov.in/evisa (link in the description)
And follow the online application
If you cannot finish the application in one go, you can always come back to it by saving the application.
A retrieval code is sent to your email address.
Once your visa eVisa comes through print a copy of it and travel.
Make sure you check the visa status is shown as GRANTED.
Allow up to 3 days for your visa to come by.
Once you have the visa, just print the email and take it to the immigration desk on your arrival in India.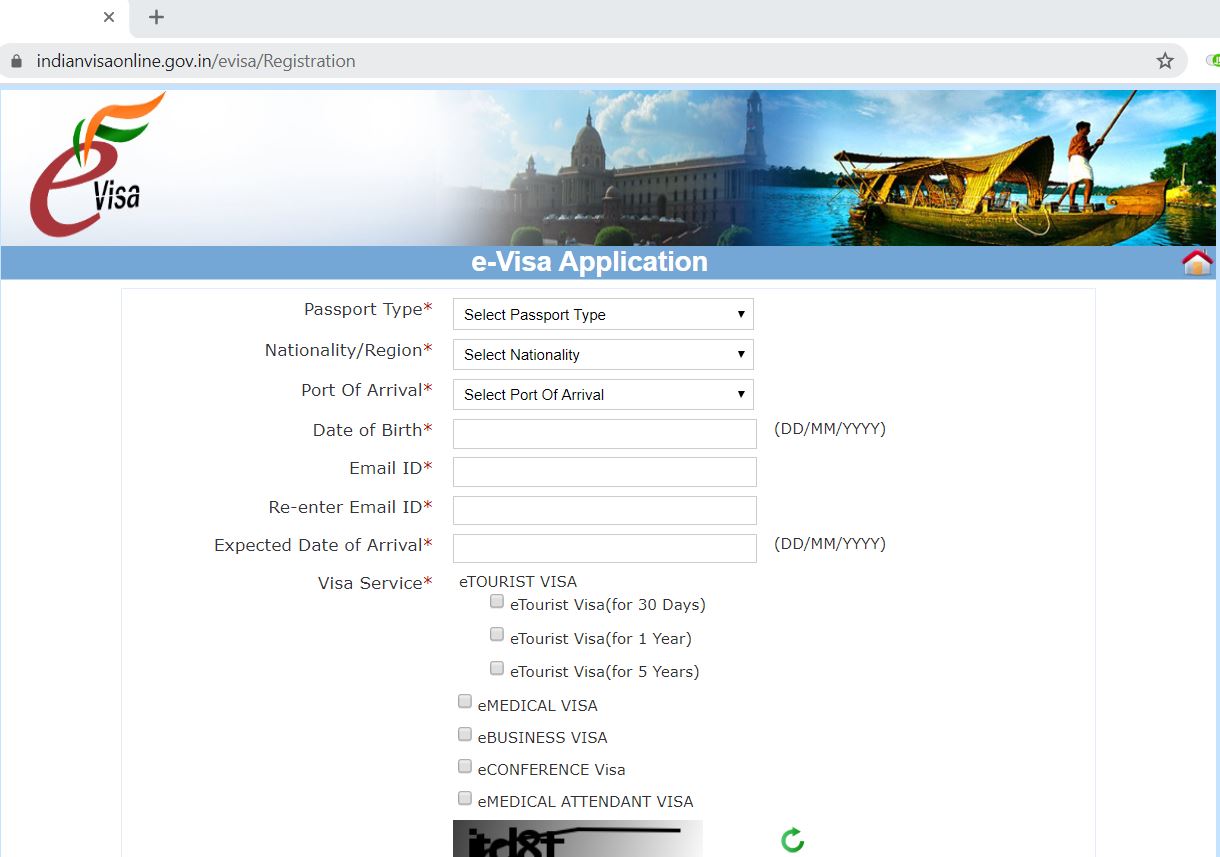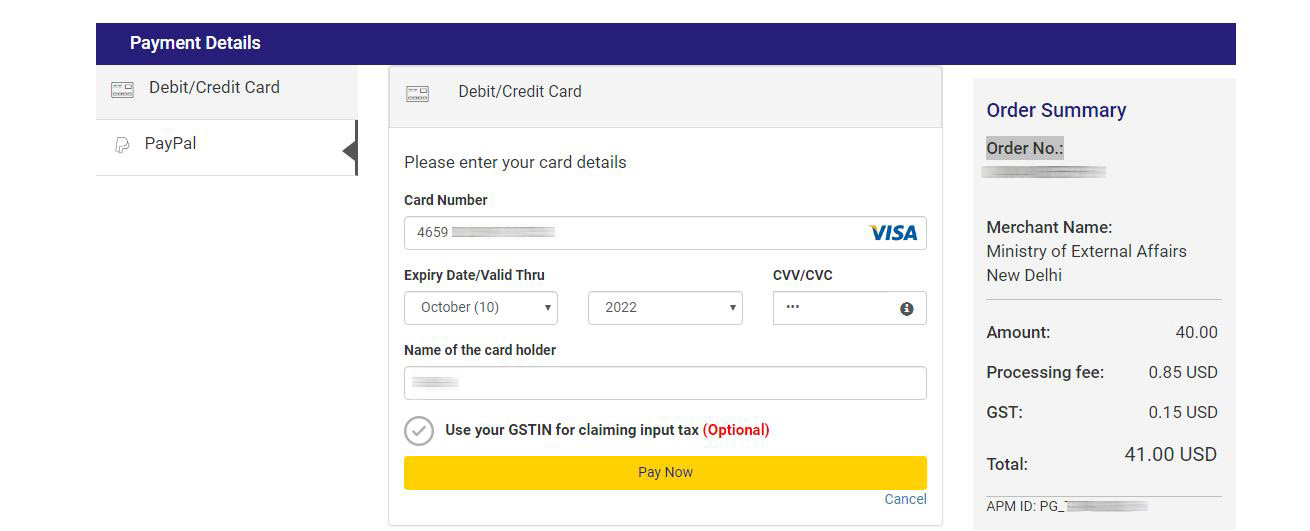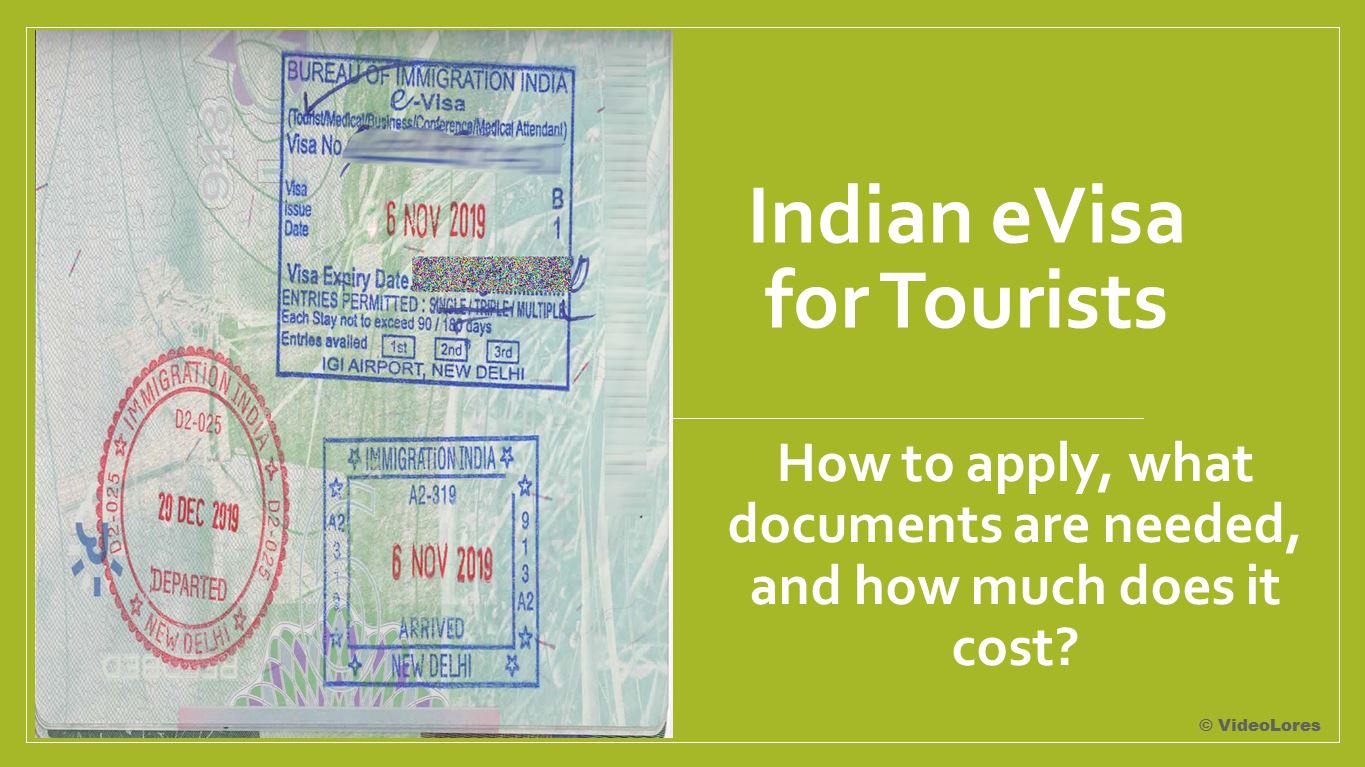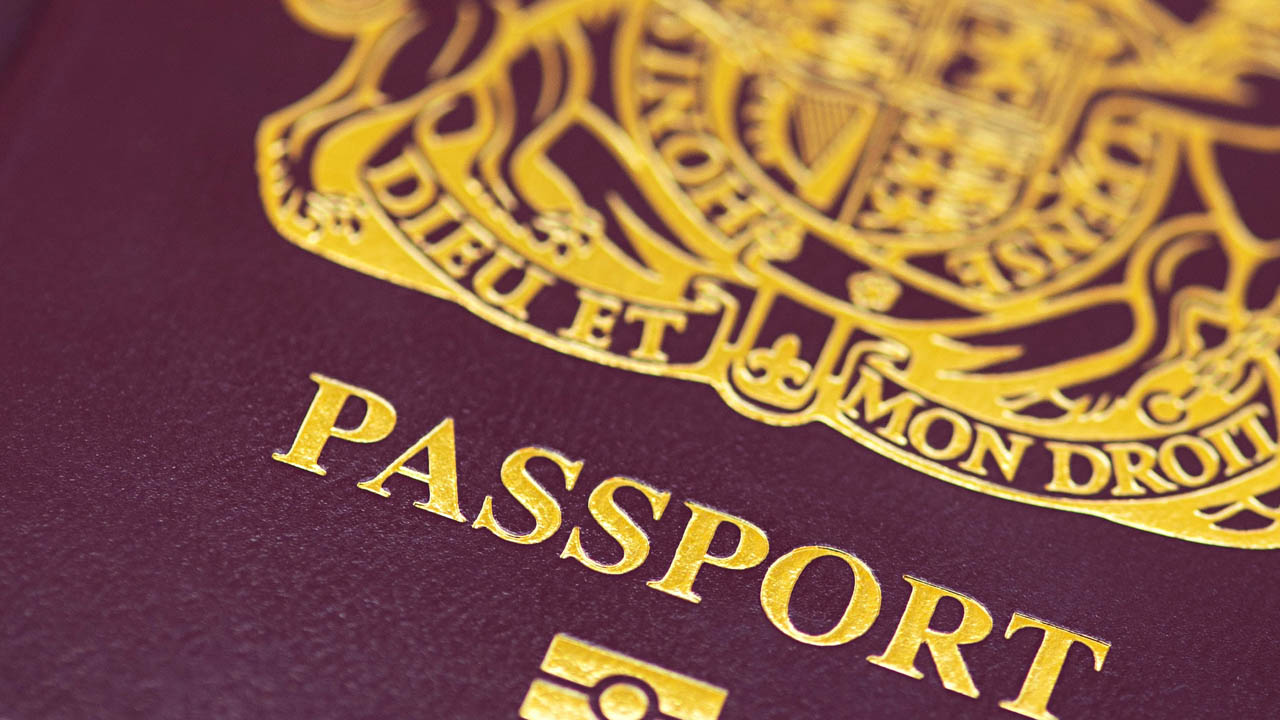 Don't hire any agency or middle man.
Before you start:
1. Take a good passport photo with clear background. The size has to be between … …
2. Take a photo which is clear, bright and does not obscure your face etc by hat etc.
3. Take a scan of your passport.
4. Have you got MS Word or another software that can save pdf files?
5. A credit or debit card to make the payment.
Go to indianvisa.co.in and start filling out the online form. It is quite straightforward. You will need to fill out general information about yourself name, date of birth, and parents' details. Your dates of travel, where you will be staying in India, address and contact no.
Make sure your passport is valid for at least 6 months from your departure date.
Once it is all filled out, you will need to upload your photo and scan of your passport. You can upload your photo directly in jpeg format, the maximum size is allowed … but the scan of your passport has to be in pdf format. As mentioned above, if you have MS Word, you can insert the passport scan into the MS Word and then save it as pdf. Done. You can now upload this file.
What if you have not booked a hotel or not sure where you will be staying. You can always have a look at various accommodation options availabe in the city you will be flying into as your arrival point in India. Once found a suitable or tentative option, you can use that address. If you are still not sure, mention it in the information section of the visa application form.
Payment: Indian eVisa fee is one of the cheapest when compared to other countries, especially the Americas and Europe. And it is at least 50% cheaper than the paper version for which you have to go the Indian embassy personally to apply for. Moreover, if you are a frequent traveller to India, then applying for a 5 year visa only cost around £60 and is a multi entry visa. A 30 day Indian eVisa costs around £25. When you make the payment the actual price is slightly higer as you pay for the admin fee etc which is around £2.50.
The result: If your applicaton has been filled out ok, you normally get a decision within 72 hours in most cases. Some applications might take longer if the embassy requires any further information. But most cases get a decision within 3 days.
Once your visa has been approved, you get a confirmation email, or you can log back into your applicaiton account and check the status. It is important to note down the visa referecce No. and your visa approval email as you will need to travel with it. Just keeping a copy on the phone is not sufficient and the airlines may want to see a print out.
Also check, before you travel, the status of your visa online. In some rare circumstances, the visa can get cancelled as it did in 2019 when all the pre-approved Indian visa were canccelled or had some restrictions imposed due to covid pandemic.
Once arrived in India, you will need to show your passport and the visa letter to have a visa sticker on your passport. You will also need to give your biomettics and photo.
Indian eVisa are non extendable.
Disclaimer
Nothing in this video should be taken to constitute professional advice or a formal recommendation and the video creator hereby excludes all representations and warranties whatsoever (whether  implied by law or otherwise) relating to the content and use of this video.