As a tenant, it is important to be aware of your rights and what you can expect from your landlord. Here are some common questions that tenants may have, along with answers that can help clarify their rights.
Rent Increases
For most tenants in England, rent increases are only allowed once a year, and the landlord must give at least one month's notice. Any increase must be fair and in line with local properties. If the tenancy is fixed for a period, the landlord cannot increase the rent until the fixed term ends, unless the contract has a rent review clause. If the fixed term is a year, landlords must give six months' notice.
Holding Deposits
A holding deposit is paid to reserve a property, but it cannot be more than one week's rent. In England, the tenant should get the money back within seven days of signing the tenancy agreement, or it can go towards the rent. If the tenant decides not to move in, they could lose the deposit. If the tenant believes they should get a refund, they can write to the landlord. If they still do not receive a refund, they can contact the letting agents' redress schemes. Complaints can also be made to Trading Standards through the Citizen's Advice helpline. Note that holding deposits are not legal in Scotland, and rules are different in Wales and Northern Ireland.
Evictions
Landlords must follow strict rules if they want a tenant to leave the property. In England, the landlord must give a written notice, which could be a "section 8" notice if they have a reason for wanting the tenant to leave or a "section 21" notice without providing a reason. Once the notice period ends, the landlord can start eviction proceedings through court. If a possession order is granted and the tenant does not leave, landlords can apply for a "warrant for possession". A warrant for possession is when a court orders possession of land, including against tenants, to enforce the eviction. If occupants refuse to leave, an Enforcement Agent (commonly known as a bailiff) working for the County Court can use the warrant's power to evict them. Rules for eviction are different in Scotland, Wales, and Northern Ireland.
Property Conditions
Tenants in England have the right to live in a property that is safe and in a good state of repair. Similar rules are in place in Scotland, Wales, and Northern Ireland. Landlords are not expected to do small jobs like changing light bulbs, but a rented home could be unfit if, for example, the electrics are unsafe, it is damp, or there is a problem with pests. If a rented property is in a poor condition, the tenant can complain to the landlord, or if that does not work, the local council. If a landlord tries to evict the tenant rather than make repairs, the tenant may have more protection if they have already complained to the council.
Pets and Children
In England, it is discrimination under the equality law if a landlord refuses to rent to would-be tenants if the renter or the renters have children. Before making a complaint, the tenant needs to show they can afford the rent and that the property is a suitable size. The government's new model tenancy agreement assumes pets are allowed unless landlords object with good reason. Landlords should not issue blanket bans on pets and must give a good reason to refuse them. However, landlords can charge a higher rent to cover the risk of pet damage.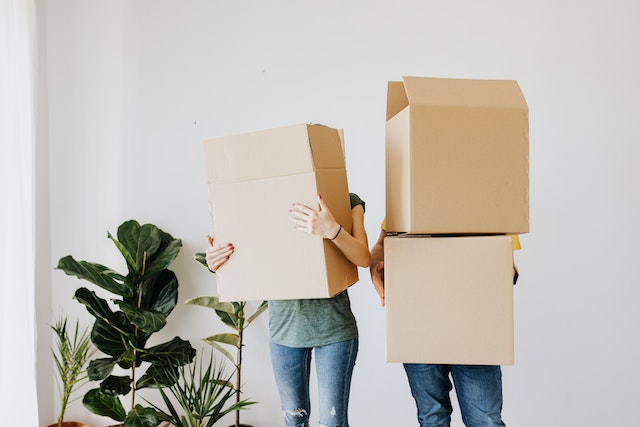 Bills
Landlords can choose to include bills such as council tax, electricity, and water bills but are not required to do so. If a landlord includes utility bills, they cannot charge more than what they are paying.
It is important for tenants to pay rent on time, cover their bills, and take care of the property. This includes disposing of rubbish and keeping the property reasonably clean. By understanding their rights and responsibilities, tenants can ensure that they are treated fairly and can make informed decisions about their tenancy.
For further help, visit Shelter